Recommended Removal Companies
gloucesterselfstorage.co.uk
Gloucester Self Storage is a family concern offering you a friendly service on an individual basis. Established more than 20 years ago Gloucester Self Storage started with 20 storage rooms of various

sizes available to both public and business users. Twenty years on and five expansions later we now have over 250 rooms and 500 containers with more than 50% of our business coming from recommendations. Room prices starting at £7.70 per week and containers for as little as £9 per week.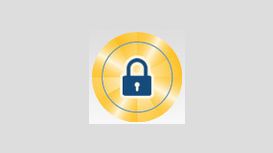 selfstorageinliverpool.co.uk
If you're looking for storage in Liverpool, Self Storage In Liverpool can help you. We provide safe and secure storage for a wide range of customers, business and domestic. Whether you want to store

personal items or office equipment, Self Storage In Liverpool can handle your needs. Our units cater for all sizes, large or small - so if you're a student and just want a small space to store books and files for the summer, we can handle that too.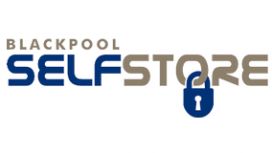 Blackpool Self Store has the biggest selection of units for household or business storage in Blackpool and the Fylde Coast. Ranging from 10 square feet up to over 5000 square feet, all of our storage

units are situated on the ground floor, so no lifts or stairs, making getting your things in or out easy. Access is aided with loading bays at the front and rear of the building. We have units you can access 24 hours a day with excellent parking facilities.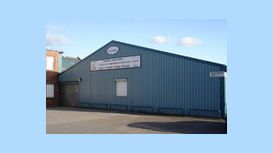 greenacres-self-storage.co.uk
As a new secure self storage facility in Oldham we intend to offer the best value possible to our customers. Our Units are new, clean and secure and access is made easy with delivery vehicles able to

offload on the same level and close to the storage unit. Furthermore our well-trained, friendly staff are always ready to discuss your requirements and work with you to find the best deal for your budget. We can also establish long-term rental agreements, making planning easier and reducing costs.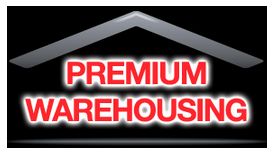 Premium Warehousing operates in Northampton, the centre of the UK, providing reworking and picking, container loading and unloading, as well as warehousing and distribution. Premium Warehousing is

also now an approved HMRC (Her Majesty Revenue and Customs) Bonded Warehouse, licensed to store beers wines and spirits. No one goes the extra mile like Premium Warehousing.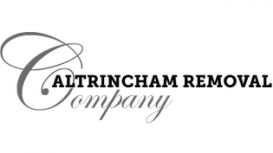 When you choose Altrincham Removal Company, you will be appointing a long established, family company which has a vast knowledge and experience of the removal and storage industry and its client's

needs. We pride ourselves on our carefully chosen, uniformed employees that are trained to an exceptionally high standard in all aspects of the removal industry. Providing professional, small company care with large company capability has gained us an enviable reputation within the removal industry.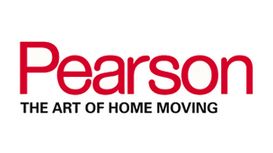 Pearson Home Moving was established in 1917 by Edwin Pearson with a single aim, 'to become and remain simply the best removal company in the business.' That philosophy still remains true today and

Group Chairman Brian Pearson, the founder's grandson has created one of the leading removal companies in Europe. Pearson is also part of UniGroup Worldwide UTS. This is a group of more than 70 of Europe's finest moving companies working together as one.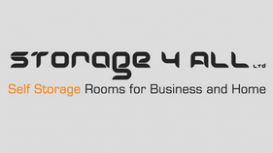 Storage 4 All Ltd was established in 2007 by Drew Cameron, with the aim to supply state-of-the-art self storage to the local community. Having spent time working for the Personal Storage group, the

self storage infrastructure was added within the former White Horse Dairy distribution site on Park Road in Faringdon. Storage 4 All brings together the best concepts within the self storage industry to deliver our customers the best products, great value and an excellent service.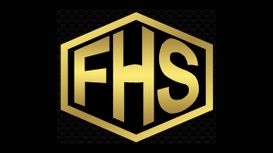 fenlandhaulageandstorage.co.uk
Fenland Haulage & Storage offer safe and secure storage solutions for retail companies and supermarkets in Wisbech and the surrounding area. Do you need to store perishable goods for your business?

Are you looking for a reliable haulage contractor? At Fenland Haulage & Storage we are dedicated to providing a comprehensive logistics and storage service for a huge range of businesses. We strive to keep our prices as affordable as possible, meaning you save money when you come to us.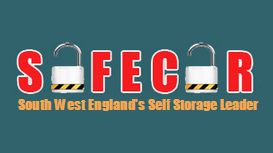 SafeCar Security Services specialises in home storage, business storage, vehicle storage, furniture storage and more. Contact us today to assist with your storage solutions in South West England. Our

storage facilities are conveniently located in Exeter.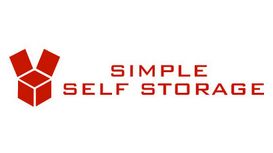 Simple Self Storage is an independent Family business catered for a personal service in Wigston Leicester offering a simple self storage solution for anybody with a friendly service. Our state of the

art facility provides individually alarmed units, Electronic access control system, digitally recorded CCTV cameras. Intruder alarms, energy saving lighting and smoke detectors are fitted throughout the storage area to provide a safer environment for you valued belongings.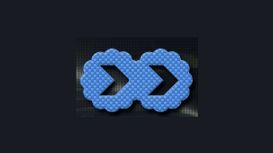 Wrigglesworth Storage is a leading storage and distributions specialist with 2 warehousing and distribution centres both conveniently located just off the major M62 and A1M Motorways in Dewsbury, West

Yorkshire. Wrigglesworth also operate a general haulage/road transport service around the UK. We operate a small but varied fleet of modern vehicles and pride ourselves on delivering an efficient and reliable service 24 hours a day 7 days a week.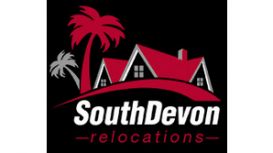 We cover all areas of South Devon on a daily basis and do regular trips to Cornwall, Dorset, Kent, London and Somerset. We strongly believe that honesty, integrity, transparency and putting our

customers needs first are the key principles that drives our continued success. Not only are your goods and furniture handled with the utmost care at all times, but we also treat your property with the highest degree of respect and consideration at all times too.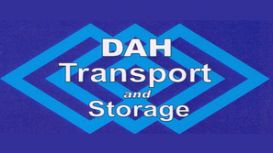 Established in 1978 D.A.H transport started off as a one man and his van company but quickly expanded to a fleet of vehicles, providing an invaluable service to the print industry. This lead to work

within other fields and exhibitions soon became part of the D.A.H portfolio. A lighting company based in Brent Cross, London hired D.A.H to deal with all of their show needs ranging from collection, to erecting the stand all the way through to storage after the show had closed.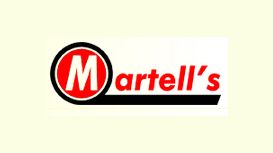 Martell's Removals is a well-established, family-run national and international removal and storage company. We are based in the South East of England and offer a full range of services including

Domestic Removals, Free Quotations, Comprehensive Insurance, Packing Service (Full or Part) and Commercial Removals.
---
Why you would need the help of a removal company? It is about time to move out of the house or the office. Quite surely, a moving out process is definitely a stressful period of your life with so many things to think of and consider. Add the equation all the stress of the moving in the process too. Well, expect it to be a lot of hassle, for sure. Therefore, the help of a reliable and reputable removal company is not just important, it can be life-saving. However, finding the best removal company is not necessarily lacking a bit of challenge and stress too. How could you be sure that the removal company you have hired will be reliable enough and will handle all your goods and valuables properly, with care and without breaking that vase that has been passed to the generations in your family for decades or the expensive full-size mirror you have purchased for a lot of money once you've been on a holiday in Italy? Well, you can't, at least if you have not followed the steps to finding the best removal company we are sharing with you below. Stay tuned for helpful ideas and recommendations on selecting a reliable removal company. We will help you learn how to choose a trustworthy removal company near you, how much the service of a removal company can cost, and some additional guidelines that will help you make the whole moving out and moving in a process much smoother.
Move Out on Your Own or Hire a Removal Company
You are probably wondering, wouldn't be a better idea to move out your home, flat, or office on your own and save some extra money or hire a removal company apartment or you are practically a minimalist with really small amount of staff, we strongly recommend you to choose the removal company. Yep, packing all your staff and everything you own may not sound like rocket science, however, believe us when we tell you that without the help of a removal company you have a month's worth of work in the best case. You should take out everything you own, declutter, pack and eventually hire a van to move all your items to the new place or make at least a few rounds with your own vehicle. Ok, this may not sound as stressful when it comes to small items like clothes, everything inside your kitchen cabinets, etc. However, what about all the furniture pieces you are taking with you? Indeed, moving out is a lot of hard work and you should be in your best physical shape and have enough free time. And even then you will find it to be a challenge and so stressful. So why not you opt for a reliable removal company that will do all the hard work for you? The workers of a removal company will know exactly how to pack all your staff in order to make sure they arrive in good condition, how to carry all items, how to ensure full safety.
How to Choose the Best Removal Company
Now, you want to start your quest for the best removal company by asking around your friends, relatives, and other people you know. Maybe someone has recently hired a removal company and they can recommend the service of such a removal company? Word-of-mouth is a powerful tool for finding a reliable and reputable removal company. In case then no one you know and can ask can recommend a removal company to you, make sure to check out recommendations and testimonials online. You will be able to get at least a general idea of what removal company you would like to hire and what removal company you will prefer to stay away from. Online directories are another great way and source of information for finding a removal company. A reliable online directory will provide you with the contact details and additional information of a trustworthy removal company you can hire near you.
Ask for an Interview with the Removal Company
Now, let's say you have narrowed down your choice to a few options of a potential removal company you would like to hire. How to make the final choice and make sure it is a choice you won't regret. Well, the best approach is to speak in person with the removal company representative before you finally decide to hire. Such an interview with the removal company will give you the opportunity to get the answers to all questions you may have, share your specific requirements if you have some, get a general idea of the removal company's service by the way they answer your questions and speak to you, understand more about the options they offer and if there are some special offers and discounts, learn more about the price of a service provided by the removal company and more.
How Much Does It Cost to Work with a Removal Company?
Now, every removal company will have its individual way to charge their clients and different prices of the service. A number of factors will determine the final price of a service and quote the removal company is going to provide you with. Usually, the key thing a removal company will consider when making a quotation is the number of items that have to be moved. Also, the distance travelled will be important to the removal company before they come up with the final price of a service. The size of the removal company crew needed for the process and the speed of packing will also affect the total cost of the removal company's service. A reliable removal company will explain their charges and the final price to you beforehand. If you have chosen the right removal company, they may also explain and offer some ways of lowering the final cost. A removal company may also offer an additional discount if you are able to provide your own packing materials and also help with the packing. Therefore, making sure you work with the right removal company is essential.
Move out on your own or hire a removal company
How to choose the best removal company
Ask for an interview with the removal company
How much does it cost to work with a removal company