Recommended Removal Companies
Choosing your removals company should command as much care and attention as home-buying itself, as you will be entrusting them with many of the possessions that have taken you a lifetime to acquire.

This website has been designed to help you make that choice as informed as possible. Allen & Young Ltd is a Removals, Packing and Storage Company in London.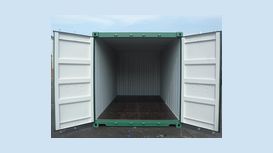 Shipping Containers are strong, secure and weatherprooof and are available in a variety of lengths. This makes our containers ideal for high security storage and shipping. We have an impressive stock

of new and used shipping containers to hire or for sale in the UK, that have been built to provide secure, waterproof on-site storage or shipping transportation. We also offer shipping container conversions.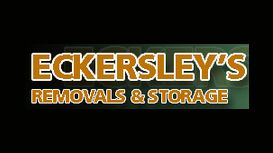 Established in 1919 by the Grandfather of the present owners, Eckersley's is a family business offering a full removal, packing and storage service to suit the needs of our customers. We pride

ourselves on our service and you can be assured that the greatest care is taken at all times whilst moving your possessions. We provide a personal, friendly and efficient removals, packing and storage service that ensures our customers are always willing to recommend us to family and friends.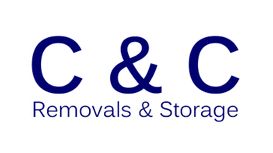 Put your trust in our friendly, family-run business for the stress-free move that you deserve. We offer a high quality and reliable service covering all areas of the UK. We provide a service that is

efficient, well organised and competative to your pocket without compromising on quality. We've been carrying out removal services to domestic homes and offices for more than 20 years, so rest assured you are investing in the best. Count on our fully trained and experienced staff today.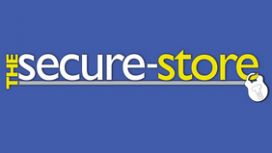 The Secure-Store offer new purpose built self storage facilities in Bedfordshire and Hertfordshire providing state of the art self storage. We have hundreds of secure storage units of different sizes

for you to choose from. Choose a space that is ideal for your needs and only pay for what you need! Our self storage units range in size - store your business or private goods, or your car or caravan - whatever your need, we have the storage unit for you! You name it and we can probably store it!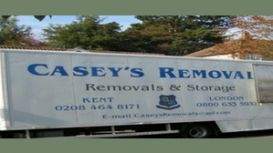 We have been based within the Bromley & Croydon area for over 10 years. Our shop on the Beckenham Road is a familiar sight to locals and all who pass by. Our removal vehicles can be seen every day as

the go about the business of moving people not only throughout the area but throughout London & the UK. We realise moving can be one of life's more stressful events and we aim to make it as stress free as possible.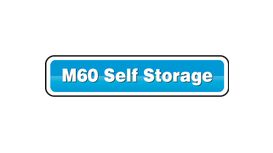 Whether it's for household or business storage, our high quality, clean, dry, purpose built individual CORE 10 steel storage units provide the perfect secure storage solution. Our high security site

is fully alarmed and our sophisticated state of the art digital CCTV is monitored 24/7 and linked to the police. Electric entry gates control access to the site and with a well lit single point of entry, we are confident in the security measures we provide to protect your storage.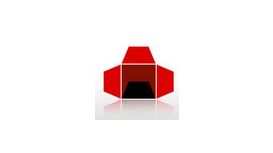 Arun Self Storage is a family-operated storage company located in Littlehampton, West Sussex offering both self storage and vehicle storage. We provide the highest quality safe, secure and easy to use

facilities for self storage, vehicle and caravan storage requirements for residents of West Sussex. Based in Littlehampton, we are particularly accessible to those that reside in the surrounding areas such as Bognor, Chichester and Worthing.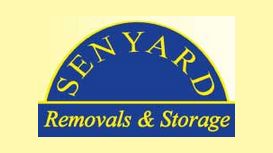 Senyard Removals is a well-established family run Removal and Storage company offering a careful, personal service at competitive prices. Whether you require simple straightforward removal or

additional specialist expertise, our flexible, professional approach can ensure a smoth, stress-free move - locally or long distance. We offer storage and collection services for major auction houses and careful carriage of pianos and valuable items.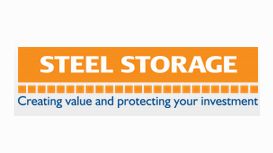 Steel Storage has over 20 years' experience across the world in self storage construction, design and consultation. We have constructed over 1 million self storage units and have consulted, designed

and developed self storage facilities through-out Australasia, Asia and Europe. We have the services and products to assist with your self storage construction project from the beginning and can support you throughout your ownership.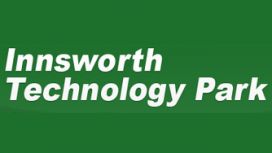 Modern air-conditioned business centre situated in a prime location adjacent to Staverton Airport between Cheltenham and Gloucester close to the M5 motorway. Adjacent offices can be linked. Reserved

Car Spaces for each office (approx 1 per 160 sq.ft ). Also plenty of visitors spaces. Offices are available on lease/ licence with term to suit occupier (3 month minimum). No ingoing legal costs.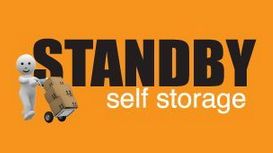 Our priority is to ensure your needs are fulfilled whether its for business or personal storage. All our units are clean dry and secure. We offer a wide range of different size units from 32sqft to

320sq.ft. With easy 'drive up' access, within a secure compound.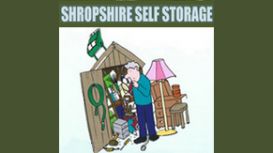 shropshireselfstorage.co.uk
We have numerous business users, eg: ebayers, tradesmen, market stall holders and solicitors (archive storage). Our tenants find this a cheap option without all the hassle of long term leases, VAT,

rates and buildings insurance. The savings can be huge! Your overheads can be cut dramatically. You are not tied in to a long term commitment, you can rent from us for just one month and then month by month or if you do want to book 6 or 12 months in advance there are discounts available.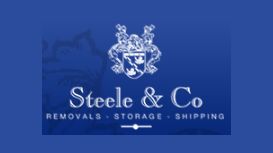 Steele & Co Moving Services Ltd is a local independent Removals & Storage Company based in Hampshire. We have been moving the residents of Winchester, Eastleigh, Romsey, Southampton and the

surrounding areas for almost two decades. Our reputation has been built on quality and service over the years.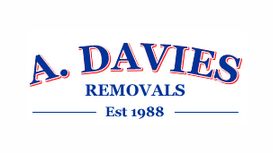 house-removals-sussex.co.uk
Welcome to A. Davies Removals - the experts in house and commercial removals in Worthing, West Sussex and nationwide. Moving to a new home or office requires both time and careful planning to make

sure it goes without a hitch. By choosing A. Davies Removals as your moving company we will ensure that everything runs smoothly.
---
Why you would need the help of a removal company? It is about time to move out of the house or the office. Quite surely, a moving out process is definitely a stressful period of your life with so many things to think of and consider. Add the equation all the stress of the moving in the process too. Well, expect it to be a lot of hassle, for sure. Therefore, the help of a reliable and reputable removal company is not just important, it can be life-saving. However, finding the best removal company is not necessarily lacking a bit of challenge and stress too. How could you be sure that the removal company you have hired will be reliable enough and will handle all your goods and valuables properly, with care and without breaking that vase that has been passed to the generations in your family for decades or the expensive full-size mirror you have purchased for a lot of money once you've been on a holiday in Italy? Well, you can't, at least if you have not followed the steps to finding the best removal company we are sharing with you below. Stay tuned for helpful ideas and recommendations on selecting a reliable removal company. We will help you learn how to choose a trustworthy removal company near you, how much the service of a removal company can cost, and some additional guidelines that will help you make the whole moving out and moving in a process much smoother.
Move Out on Your Own or Hire a Removal Company
You are probably wondering, wouldn't be a better idea to move out your home, flat, or office on your own and save some extra money or hire a removal company apartment or you are practically a minimalist with really small amount of staff, we strongly recommend you to choose the removal company. Yep, packing all your staff and everything you own may not sound like rocket science, however, believe us when we tell you that without the help of a removal company you have a month's worth of work in the best case. You should take out everything you own, declutter, pack and eventually hire a van to move all your items to the new place or make at least a few rounds with your own vehicle. Ok, this may not sound as stressful when it comes to small items like clothes, everything inside your kitchen cabinets, etc. However, what about all the furniture pieces you are taking with you? Indeed, moving out is a lot of hard work and you should be in your best physical shape and have enough free time. And even then you will find it to be a challenge and so stressful. So why not you opt for a reliable removal company that will do all the hard work for you? The workers of a removal company will know exactly how to pack all your staff in order to make sure they arrive in good condition, how to carry all items, how to ensure full safety.
How to Choose the Best Removal Company
Now, you want to start your quest for the best removal company by asking around your friends, relatives, and other people you know. Maybe someone has recently hired a removal company and they can recommend the service of such a removal company? Word-of-mouth is a powerful tool for finding a reliable and reputable removal company. In case then no one you know and can ask can recommend a removal company to you, make sure to check out recommendations and testimonials online. You will be able to get at least a general idea of what removal company you would like to hire and what removal company you will prefer to stay away from. Online directories are another great way and source of information for finding a removal company. A reliable online directory will provide you with the contact details and additional information of a trustworthy removal company you can hire near you.
Ask for an Interview with the Removal Company
Now, let's say you have narrowed down your choice to a few options of a potential removal company you would like to hire. How to make the final choice and make sure it is a choice you won't regret. Well, the best approach is to speak in person with the removal company representative before you finally decide to hire. Such an interview with the removal company will give you the opportunity to get the answers to all questions you may have, share your specific requirements if you have some, get a general idea of the removal company's service by the way they answer your questions and speak to you, understand more about the options they offer and if there are some special offers and discounts, learn more about the price of a service provided by the removal company and more.
How Much Does It Cost to Work with a Removal Company?
Now, every removal company will have its individual way to charge their clients and different prices of the service. A number of factors will determine the final price of a service and quote the removal company is going to provide you with. Usually, the key thing a removal company will consider when making a quotation is the number of items that have to be moved. Also, the distance travelled will be important to the removal company before they come up with the final price of a service. The size of the removal company crew needed for the process and the speed of packing will also affect the total cost of the removal company's service. A reliable removal company will explain their charges and the final price to you beforehand. If you have chosen the right removal company, they may also explain and offer some ways of lowering the final cost. A removal company may also offer an additional discount if you are able to provide your own packing materials and also help with the packing. Therefore, making sure you work with the right removal company is essential.
Move out on your own or hire a removal company
How to choose the best removal company
Ask for an interview with the removal company
How much does it cost to work with a removal company