Recommended Removal Companies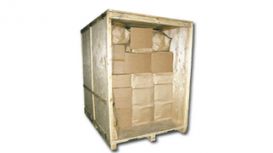 Simply fill your box or room, lock it, then relax knowing it will remain safe and secure, fully insured, until you wish to access it. Our normal hours of business are 10am - 5pm, 5 days a week. There

are no surcharges, whatsoever, for depositing or removing your storage during these times. Access at any other time (including Sunday and Bank Holidays) can be arranged, just let us know. We promise to make your storage solutions as easy, convenient and cost effective as possible.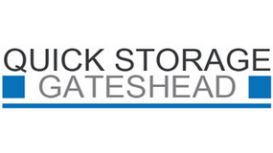 quickstoragegateshead.co.uk
Welcome to Quick Storage Gateshead, we are a family run business and pride ourselves on excellent customer service and a dedication that goes above and beyond. Whether you need to store sofa for a

month or a whole room for a year we can provide the space you require at a very competitive price. We require you to provide your own padlock so you know that nobody can access your locker without your permission.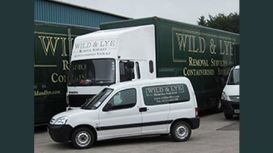 Established in 1990 and located in Keynsham between Bristol and Bath, we offer a full moving and storage service whether you are moving somewhere locally in the South-West of England, in England

itself, Scotland, Wales or indeed anywhere worldwide. Our office and vehicles are based out of a fully secure containerised facility with the capacity for up to 500 containers.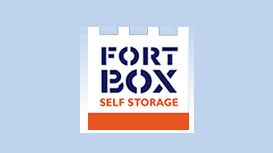 In central London your priorities are a convenient location and a higher level of customer service. With our specially developed facilities in Chelsea and St John's Wood, and our free Van Collection,

Fort Box is the premiere solution in the places that matter.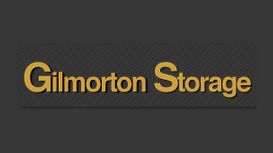 We specialise in all types of self storage including containerised storage, long term storage, workshop space, car, motor home, boat and caravan storage. We offer you real peace of mind in the fact

that your contents and belongings are located in extremely secure storage.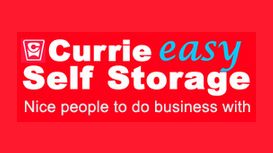 Currie Easy Self Storage offers storage space of all sizes from small 10sq ft to large 500sq ft units. You can store whatever* you want long or short term in your own personal clean, dry and secure

storage room. You lock it and you keep the only key. A large variety of padlocks and packaging materials are available for you to purchase at the store. If all you need is a small amount of storage, we have lockers available that would suit your requirements.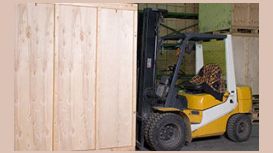 When you want SW1 self storage, but you don't have transport to get to a Westminster storage facility then why not try our mobile self storage W1. We do the transporting for you that includes bringing

one of our WC1 mobile storage units to your address whether it's your business address or home address. Once it's loaded we take it away for it to be placed in one of our modern and local facilities.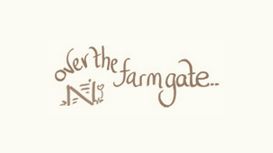 We are a family run business and have been storing caravans since 1998. We are members of the Caravan Storage Site Owners Association (CaSSOA) we are pleased that we have been awarded their GOLD

standard for our premises. More recently we have started offering container self storage at our secure premises just outside Steyning. This a 'do it yourself' with many business and private users making use of this service.
Kirtleys Removals is a long-established family run business which has operated successfully over the past 18 years. In a tough marketplace occupied by many "here today, gone tomorrow" outfits, our

company has steadily grown from its humble beginnings to one of the leading removals and storage companies in Devon and Cornwall thanks to grounded management and word of mouth recommendations and endorsement of past customers.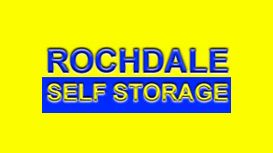 rochdaleselfstorage.co.uk
Established in late 2002 Rochdale Self Storage has rapidly become one of the best lo-cost secure storage providers in the area. With our excellent knowledge of the removals industry we are able to

provide the very best in storage solutions, whether it be commercial or domestic storage that you require we will always provide you with the best service. Our state of the art storage security will always give you peace of mind knowing our units are being monitored 24 hours a day, 7 days a week.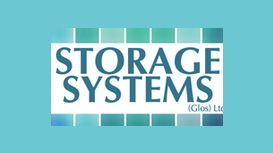 We are one of Gloucestershire's most experienced and specialist suppliers of commercial and industrial racking and factory/warehouse partitioning systems. We've worked hand in hand with our clients

across Gloucestershire to deliver exceptional products and service since 1977 and have built an unrivalled and totally uncompromising reputation for our expertise in delivering high performance, fit for purpose, quality systems.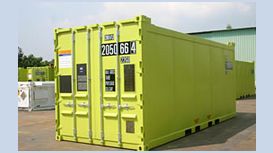 Cargostore International Limited supplies shipping and storage containers for rental and purchase on a worldwide basis. Our leasing services range from short term, one-way trips to long term and hire

purchase facilities. In addition to standard dry cargo units, our fleet of containers includes many specials - palletwides, side door units, open tops, flat racks, bulkers and ISO tanks. Temperature controlled equipment includes reefers plus clip on gensets.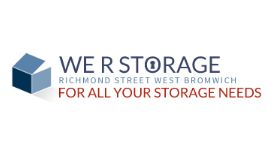 Our storage units provide the perfect solution for all your domestic and commercial needs. We have a wide selection of storage unit sizes from 25sqft to 2,000sqft. If you are searching for a secure

storage company then you have come to the right place. At We R Storage we are located near to the Birmingham area and have been assisting both domestic home owners and commercial properties with reliable storage facilities for over 15 years.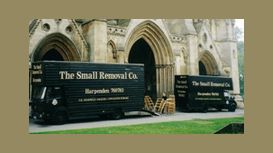 The Small Removal Co provides house removals, storage facilities and a full packing service in Harpenden, St Albans, Radlett, Herts, nationwide and overseas. We undertake both domestic and commercial

removals so if it is your office or your home our team of experienced staff can deal with all your packing requirements ahead of your removal.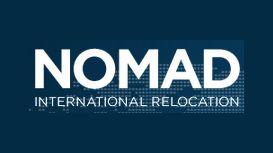 We always do everything we can to make each move a smooth and happy one for our clients. With our experienced packing teams, high quality packing and crating materials, and outstanding Move Managers,

you know that your move is in safe hands. Regular communication is the key to minimising stress and ensuring a successful move.
---
Why you would need the help of a removal company? It is about time to move out of the house or the office. Quite surely, a moving out process is definitely a stressful period of your life with so many things to think of and consider. Add the equation all the stress of the moving in the process too. Well, expect it to be a lot of hassle, for sure. Therefore, the help of a reliable and reputable removal company is not just important, it can be life-saving. However, finding the best removal company is not necessarily lacking a bit of challenge and stress too. How could you be sure that the removal company you have hired will be reliable enough and will handle all your goods and valuables properly, with care and without breaking that vase that has been passed to the generations in your family for decades or the expensive full-size mirror you have purchased for a lot of money once you've been on a holiday in Italy? Well, you can't, at least if you have not followed the steps to finding the best removal company we are sharing with you below. Stay tuned for helpful ideas and recommendations on selecting a reliable removal company. We will help you learn how to choose a trustworthy removal company near you, how much the service of a removal company can cost, and some additional guidelines that will help you make the whole moving out and moving in a process much smoother.
Move Out on Your Own or Hire a Removal Company
You are probably wondering, wouldn't be a better idea to move out your home, flat, or office on your own and save some extra money or hire a removal company apartment or you are practically a minimalist with really small amount of staff, we strongly recommend you to choose the removal company. Yep, packing all your staff and everything you own may not sound like rocket science, however, believe us when we tell you that without the help of a removal company you have a month's worth of work in the best case. You should take out everything you own, declutter, pack and eventually hire a van to move all your items to the new place or make at least a few rounds with your own vehicle. Ok, this may not sound as stressful when it comes to small items like clothes, everything inside your kitchen cabinets, etc. However, what about all the furniture pieces you are taking with you? Indeed, moving out is a lot of hard work and you should be in your best physical shape and have enough free time. And even then you will find it to be a challenge and so stressful. So why not you opt for a reliable removal company that will do all the hard work for you? The workers of a removal company will know exactly how to pack all your staff in order to make sure they arrive in good condition, how to carry all items, how to ensure full safety.
How to Choose the Best Removal Company
Now, you want to start your quest for the best removal company by asking around your friends, relatives, and other people you know. Maybe someone has recently hired a removal company and they can recommend the service of such a removal company? Word-of-mouth is a powerful tool for finding a reliable and reputable removal company. In case then no one you know and can ask can recommend a removal company to you, make sure to check out recommendations and testimonials online. You will be able to get at least a general idea of what removal company you would like to hire and what removal company you will prefer to stay away from. Online directories are another great way and source of information for finding a removal company. A reliable online directory will provide you with the contact details and additional information of a trustworthy removal company you can hire near you.
Ask for an Interview with the Removal Company
Now, let's say you have narrowed down your choice to a few options of a potential removal company you would like to hire. How to make the final choice and make sure it is a choice you won't regret. Well, the best approach is to speak in person with the removal company representative before you finally decide to hire. Such an interview with the removal company will give you the opportunity to get the answers to all questions you may have, share your specific requirements if you have some, get a general idea of the removal company's service by the way they answer your questions and speak to you, understand more about the options they offer and if there are some special offers and discounts, learn more about the price of a service provided by the removal company and more.
How Much Does It Cost to Work with a Removal Company?
Now, every removal company will have its individual way to charge their clients and different prices of the service. A number of factors will determine the final price of a service and quote the removal company is going to provide you with. Usually, the key thing a removal company will consider when making a quotation is the number of items that have to be moved. Also, the distance travelled will be important to the removal company before they come up with the final price of a service. The size of the removal company crew needed for the process and the speed of packing will also affect the total cost of the removal company's service. A reliable removal company will explain their charges and the final price to you beforehand. If you have chosen the right removal company, they may also explain and offer some ways of lowering the final cost. A removal company may also offer an additional discount if you are able to provide your own packing materials and also help with the packing. Therefore, making sure you work with the right removal company is essential.
Move out on your own or hire a removal company
How to choose the best removal company
Ask for an interview with the removal company
How much does it cost to work with a removal company