Recommended Removal Companies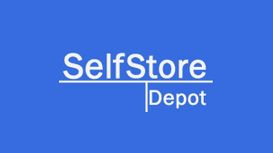 Whether you need extra space at home, require self storage to assist with a house move, or looking for storage of your business stock - our managed service enables us to receive deliveries on your

behalf. Conveniently located in central Didcot or Faringdon our easy access units mean there's no need for excessive carrying, stairs or lifts.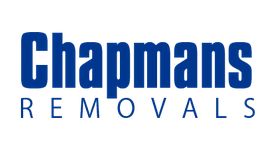 chapmansremovalshastings.com
Call in a family-run business for help from specialist piano transporters. Chapmans Removals of Hastings, East Sussex, are the home movers of choice in the local area, providing domestic removals and

other services. With our personal and friendly approach, we give great customer service, and we are also competitively priced. Come to Chapmans Removals when you want a great deal on getting your items to where they need to be.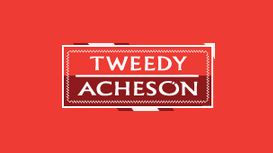 The Acheson family name has been a trusted name from the turn of the 20th century. Tweedy Acheson & Co started out as a drapers shop based in Pearse Street, Cavan Town, Co. Cavan. The family later

relocated to the north-west of Northern Ireland and setup shop in Main Street, Limavady. With a view to expanding the business, William Acheson purchased property next to his drapers shop. In the 1960's the family opened a large department store that catered for men, ladies, children and household.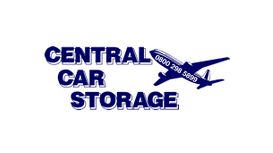 Founded in 1966, Central Car Storage is operated as it always has been for many years, as a family concern supported by our friendly staff. Over the years we have formed a close working relationship

with the local authorities and London Luton Airport. Central Car Storage was originally based on the Luton Airport site, where we remained until 1997. But with the expansion of the airport site, we moved our parking facilities to just off airport, in Kimpton Road.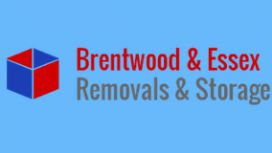 Wherever you are based in the UK, we can offer domestic and commercial removal services. If you need a company capable of removing and transporting belongings and other items across the UK in a quick

and reliable manner, call Brentwood & Essex Removals and Storage Ltd.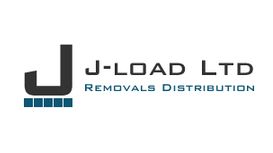 Jload Removals cover all areas of Bournemouth, Christchurch, Longham, Hampreston, Ferndown and all surrounding areas of Poole and Wimborne. Jload are trusted for great personal service and local

knowledge and are proud of their reputation for delivering a timely, reliable service.
Renmer provides top quality international removals for private and corporate clients, to destinations around the world. We also offer storage, archiving and specialist shipment for art and antiques.

When you're moving overseas for personal or work reasons, Renmer's experience of international removals means you only need to focus on having your tickets and passport - leaving us to make sure everything else arrives safely at your new location.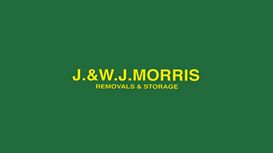 As the longest established family-run removal company in the North London area J & W J Morris have a great reputation for a quality service. Based in Barnet for over 100 years, our experienced and

helpful staff will make your move as smooth and stress free as possible. In addition to moving your goods we can provide a packing service prior to the moving day or on the morning itself. We also provide a secure storage service for your goods.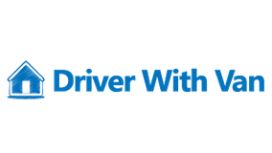 Moving house, flat, apartment, bungalow or simply require student relocation or employee moves then let Driver With Van removal service help you! As a leading Birmingham Removals Company, we are able

to assist with cheap low cost removals from single items, part house moves, full house move, house clearance, student moves, self storage removals, collection and delivery of general domestic home furniture including garden furniture.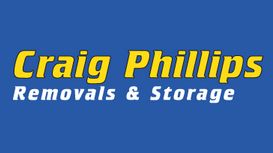 craigphillipsremovals.co.uk
Established in 1987, Craig Phillips Removals & Storage is a family run business based in Droitwich, Worcestershire, offering a complete service for local & national moves. We pride ourselves on our

reputation offering a first class & competitive service to our customers both domestic & commercial.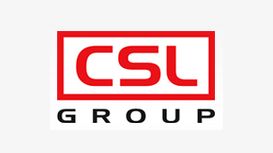 We are a family owned and run business with more than 40 years experience in delivering transport, aggregates and storage solutions. With a reputation built on the quality of our fleet and customer

service, you can expect us to deliver an exceptional service every time.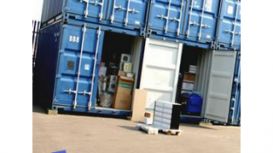 Our self storage site at Medway City Estate, Rochester (ME2 4LT)in Kent is perfect for those looking for storage in Rochester, Chatham, Gillingham, Gravesend, Maidstone, Strood and all of Medway. And

its only 5 miles from the A2 down a fast dual carriageway.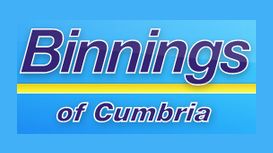 Trusted for over 35 years, Binnings of Cumbria have helped hundreds of people move their belongings and business owners relocate their premises, in a safe and reliable manner. Why take chances on

moving day? Trust Binnings' trained and reliable staff with your belongings and let us take the strain out of moving.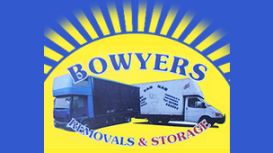 Bowyers Removals was formed in 1998 and is a family-run operation managing both national and international moves as well as providing secure manned storage facilities in Weston-super-Mare. Every

removal crew has a customer point of contact on site, a foreman, and a trained first aider.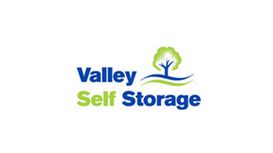 Local storage solution in pleasant rural surroundings with plenty of parking for both business and household use. Valley Self Storage offers safe and convenient self storage for our valued customers.

Our storage covers all areas including Lutterworth, Hinckley, Leicester, Coventry and Rugby, although many of our customers are countrywide and even based abroad. We are only a five minute drive from Lutterworth town centre.
---
Why you would need the help of a removal company? It is about time to move out of the house or the office. Quite surely, a moving out process is definitely a stressful period of your life with so many things to think of and consider. Add the equation all the stress of the moving in the process too. Well, expect it to be a lot of hassle, for sure. Therefore, the help of a reliable and reputable removal company is not just important, it can be life-saving. However, finding the best removal company is not necessarily lacking a bit of challenge and stress too. How could you be sure that the removal company you have hired will be reliable enough and will handle all your goods and valuables properly, with care and without breaking that vase that has been passed to the generations in your family for decades or the expensive full-size mirror you have purchased for a lot of money once you've been on a holiday in Italy? Well, you can't, at least if you have not followed the steps to finding the best removal company we are sharing with you below. Stay tuned for helpful ideas and recommendations on selecting a reliable removal company. We will help you learn how to choose a trustworthy removal company near you, how much the service of a removal company can cost, and some additional guidelines that will help you make the whole moving out and moving in a process much smoother.
Move Out on Your Own or Hire a Removal Company
You are probably wondering, wouldn't be a better idea to move out your home, flat, or office on your own and save some extra money or hire a removal company apartment or you are practically a minimalist with really small amount of staff, we strongly recommend you to choose the removal company. Yep, packing all your staff and everything you own may not sound like rocket science, however, believe us when we tell you that without the help of a removal company you have a month's worth of work in the best case. You should take out everything you own, declutter, pack and eventually hire a van to move all your items to the new place or make at least a few rounds with your own vehicle. Ok, this may not sound as stressful when it comes to small items like clothes, everything inside your kitchen cabinets, etc. However, what about all the furniture pieces you are taking with you? Indeed, moving out is a lot of hard work and you should be in your best physical shape and have enough free time. And even then you will find it to be a challenge and so stressful. So why not you opt for a reliable removal company that will do all the hard work for you? The workers of a removal company will know exactly how to pack all your staff in order to make sure they arrive in good condition, how to carry all items, how to ensure full safety.
How to Choose the Best Removal Company
Now, you want to start your quest for the best removal company by asking around your friends, relatives, and other people you know. Maybe someone has recently hired a removal company and they can recommend the service of such a removal company? Word-of-mouth is a powerful tool for finding a reliable and reputable removal company. In case then no one you know and can ask can recommend a removal company to you, make sure to check out recommendations and testimonials online. You will be able to get at least a general idea of what removal company you would like to hire and what removal company you will prefer to stay away from. Online directories are another great way and source of information for finding a removal company. A reliable online directory will provide you with the contact details and additional information of a trustworthy removal company you can hire near you.
Ask for an Interview with the Removal Company
Now, let's say you have narrowed down your choice to a few options of a potential removal company you would like to hire. How to make the final choice and make sure it is a choice you won't regret. Well, the best approach is to speak in person with the removal company representative before you finally decide to hire. Such an interview with the removal company will give you the opportunity to get the answers to all questions you may have, share your specific requirements if you have some, get a general idea of the removal company's service by the way they answer your questions and speak to you, understand more about the options they offer and if there are some special offers and discounts, learn more about the price of a service provided by the removal company and more.
How Much Does It Cost to Work with a Removal Company?
Now, every removal company will have its individual way to charge their clients and different prices of the service. A number of factors will determine the final price of a service and quote the removal company is going to provide you with. Usually, the key thing a removal company will consider when making a quotation is the number of items that have to be moved. Also, the distance travelled will be important to the removal company before they come up with the final price of a service. The size of the removal company crew needed for the process and the speed of packing will also affect the total cost of the removal company's service. A reliable removal company will explain their charges and the final price to you beforehand. If you have chosen the right removal company, they may also explain and offer some ways of lowering the final cost. A removal company may also offer an additional discount if you are able to provide your own packing materials and also help with the packing. Therefore, making sure you work with the right removal company is essential.
Move out on your own or hire a removal company
How to choose the best removal company
Ask for an interview with the removal company
How much does it cost to work with a removal company