Recommended Removal Companies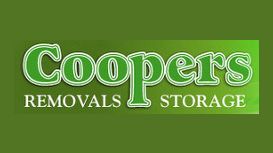 We are a family run business with over 25 years' experience in the industry. We offer a FREE fixed price written quotation service with NO HIDDEN EXTRAS, valid for a minimum of 6 months, with no

obligation. We pride ourselves on our family values and skilled staff and have recently expanded with three new vehicles to add to our fleet of large and small vans and an additional storage facility to meet our ever growing demand.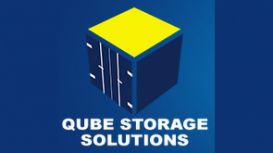 cubestoragesolutions.co.uk
With over 300 storage units at our London based storage facility, we can offer 3 different sized storage containers designed to suit short, medium or long term storage requirements. See our Size

Estimator for a guideline. From the contents of your home or office, to the storage of equipment and machinery and car storage, we can help to keep your furniture or equipment in the best condition in a secure, easily accessible, clean, dry and ventilated container storage unit ideally placed in London.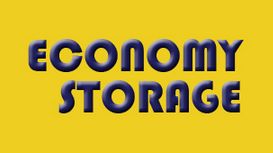 Economy Storage was established in 2005 offering secure undercover storage for household effects, caravans, cars, trailers and boats. We are members of the caravan storage site owners association

(CASSOA) for which we have received the gold award. Our rates are very competitive for both long and short term storage.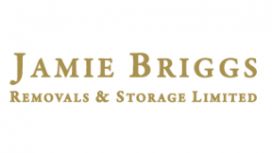 Jamie Briggs Removals and Storage Ltd is a family run international removals and storage business being regarded as the leading domestic and commercial remover in Oxfordshire. Its finest move to date

has been the commercial removal of over 7.9 million books from The Bodleian Library in Oxford to its new book storage facility in Swindon over a period of twelve months.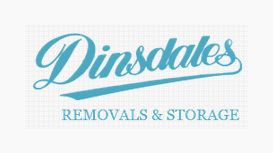 Dinsdales Removals is a locally owned family firm in Lytham St Annes. We have been established for many years and much of our work is recommendations. Whether your move is within the local area of St.

Annes, Blackpool and Preston, or nationwide we ensure to provide the same attention to detail. Our reputation has been built upon the level of service we provide and it is our aim to exceed your expectation.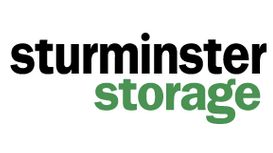 Based in Sturminster Newton, Sturminster Storage and SOS are part of the family run business R&M Shepard. Started in 1962 by Richard and Marion Shepard, with only one lorry and a small warehouse

storing food goods for St. Ivel and Unigate. Our business has naturally expanded due to popular demand and the good reputation we have built over the years.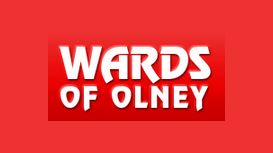 Wards of Olney removals & storage would like to welcome you to our web site. Here you will find everything you need to know about us & how we became one of Buckinghamshire's largest independent

removal companies, but still offering a family friendly removal service. Our services range from domestic/commercial removals through to overseas relocations. We offer full and part packing or simply just the removal itself.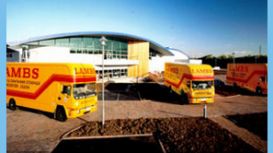 Lambs Removals and Storage is 100% owned and run by the Lamb family, which has been trading for over 100 years. Our removals company was established in 1907 and it's Worcester's largest privately

owned removals and storage company. With over 100 years' experience in removals, we can cover the whole spectrum of your removal and storage needs. We are delighted that we asked you and your firm to help us with such a high operation and such a significant one for our community. Every stage went smoothly.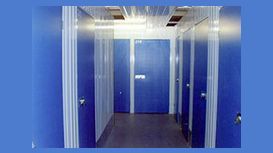 blackcountryselfstorage.com
Black Country Self Storage is a family run Self Storage Company specialising in Storage Solutions and Removal Services for businesses and private clients. The company is based in the Rowley Regis area

of the West Midlands and has built up an enviable reputation for first class customer service. Black Country Self Storage can offer a range of Self Storage, Storage and Removal Services to suit all clients.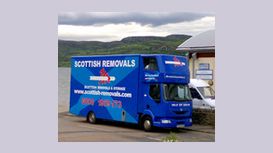 Scottish Removals is a removals and storage company based in Scotland that provides a professional and courteous removal service throughout Scotland, Ireland, England & Wales. Centrally based,

Scottish Removal Services has the Expertise of Countless removals covering the Whole of Scotland from the Borders, the Highlands and the furthest Islands.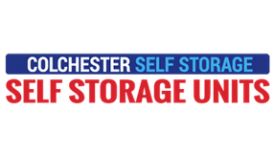 colchester-selfstorage.co.uk
For a well-known self storage company based in the Colchester area, look no further than Colchester Self Storage. We boast a wealth of experience in providing a number of self storage solutions for

both private and business use. For more information or for a FREE quotation, please feel free to contact us today.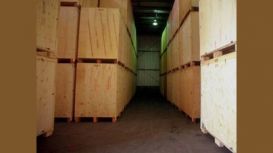 A free removals estimate for you. Whether you live in a cottage or a palace; in the country or by the sea, there will come a time when you need to move house. Whether you are sizing up or down or

maybe moving for work or family reasons, it can be one of the most stressful things you will ever do.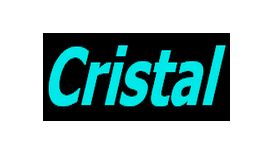 Our Self Storage Facility allows you the client flexibility to come and go as you please, 24/7. The facility is securely fenced, cctv, flood lighting which ensure your items are 100% secure at all

times. Our Units are at ground level allowing you to drive your car/van or lorry right up to the door for fast, easy, direct unloading and loading.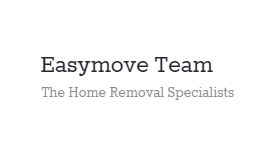 Over the last few years we have built an excellent reputation throughout the South of England. We also offer a portfolio of more specialist services such as professional office removals, self storage

at several recommended storage companies, packing for home or office moves and much more. Our removal company is based in Luton and we cover St Albans, Harpenden, Redbourn, Hemel Hempstead, Hitchin, Stevenage and all the surrounding villages.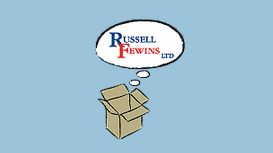 If you are looking for a professional and versatile approach that will bring real added value to your organisation, trust your facilities and office removals needs to Russell Fewins. However large (or

limited) your requirements may be, Russell Fewins turnkey office relocation services will provide facilities solutions that are tailored to your specific business needs and supported throughout by professional project management and unrivaled customer care.
---
Why you would need the help of a removal company? It is about time to move out of the house or the office. Quite surely, a moving out process is definitely a stressful period of your life with so many things to think of and consider. Add the equation all the stress of the moving in the process too. Well, expect it to be a lot of hassle, for sure. Therefore, the help of a reliable and reputable removal company is not just important, it can be life-saving. However, finding the best removal company is not necessarily lacking a bit of challenge and stress too. How could you be sure that the removal company you have hired will be reliable enough and will handle all your goods and valuables properly, with care and without breaking that vase that has been passed to the generations in your family for decades or the expensive full-size mirror you have purchased for a lot of money once you've been on a holiday in Italy? Well, you can't, at least if you have not followed the steps to finding the best removal company we are sharing with you below. Stay tuned for helpful ideas and recommendations on selecting a reliable removal company. We will help you learn how to choose a trustworthy removal company near you, how much the service of a removal company can cost, and some additional guidelines that will help you make the whole moving out and moving in a process much smoother.
Move Out on Your Own or Hire a Removal Company
You are probably wondering, wouldn't be a better idea to move out your home, flat, or office on your own and save some extra money or hire a removal company apartment or you are practically a minimalist with really small amount of staff, we strongly recommend you to choose the removal company. Yep, packing all your staff and everything you own may not sound like rocket science, however, believe us when we tell you that without the help of a removal company you have a month's worth of work in the best case. You should take out everything you own, declutter, pack and eventually hire a van to move all your items to the new place or make at least a few rounds with your own vehicle. Ok, this may not sound as stressful when it comes to small items like clothes, everything inside your kitchen cabinets, etc. However, what about all the furniture pieces you are taking with you? Indeed, moving out is a lot of hard work and you should be in your best physical shape and have enough free time. And even then you will find it to be a challenge and so stressful. So why not you opt for a reliable removal company that will do all the hard work for you? The workers of a removal company will know exactly how to pack all your staff in order to make sure they arrive in good condition, how to carry all items, how to ensure full safety.
How to Choose the Best Removal Company
Now, you want to start your quest for the best removal company by asking around your friends, relatives, and other people you know. Maybe someone has recently hired a removal company and they can recommend the service of such a removal company? Word-of-mouth is a powerful tool for finding a reliable and reputable removal company. In case then no one you know and can ask can recommend a removal company to you, make sure to check out recommendations and testimonials online. You will be able to get at least a general idea of what removal company you would like to hire and what removal company you will prefer to stay away from. Online directories are another great way and source of information for finding a removal company. A reliable online directory will provide you with the contact details and additional information of a trustworthy removal company you can hire near you.
Ask for an Interview with the Removal Company
Now, let's say you have narrowed down your choice to a few options of a potential removal company you would like to hire. How to make the final choice and make sure it is a choice you won't regret. Well, the best approach is to speak in person with the removal company representative before you finally decide to hire. Such an interview with the removal company will give you the opportunity to get the answers to all questions you may have, share your specific requirements if you have some, get a general idea of the removal company's service by the way they answer your questions and speak to you, understand more about the options they offer and if there are some special offers and discounts, learn more about the price of a service provided by the removal company and more.
How Much Does It Cost to Work with a Removal Company?
Now, every removal company will have its individual way to charge their clients and different prices of the service. A number of factors will determine the final price of a service and quote the removal company is going to provide you with. Usually, the key thing a removal company will consider when making a quotation is the number of items that have to be moved. Also, the distance travelled will be important to the removal company before they come up with the final price of a service. The size of the removal company crew needed for the process and the speed of packing will also affect the total cost of the removal company's service. A reliable removal company will explain their charges and the final price to you beforehand. If you have chosen the right removal company, they may also explain and offer some ways of lowering the final cost. A removal company may also offer an additional discount if you are able to provide your own packing materials and also help with the packing. Therefore, making sure you work with the right removal company is essential.
Move out on your own or hire a removal company
How to choose the best removal company
Ask for an interview with the removal company
How much does it cost to work with a removal company