Recommended Removal Companies
Simply Removals UK started as a London Removals company and now serves the whole of the UK, offering a wide range of services that cover any domestic or business requirements. During our growth

we've had the honour of moving such clientèle as our current Prime Minister and his family into the prestigious London's No.10 Downing Street.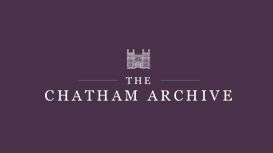 Incorporated in 1994, the company was established in the Medway Towns in the Royal Navy storage facilities in the Historic Dockyard to take advantage of out of London costs and proximity to its centre

to provide low cost document storage services. The Company has since expanded into two facilities occupying 190,000 sq ft of storage space.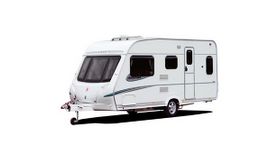 Cotswold Caravan Storage has the facilities to store your caravan all year round in both indoor and outdoor locations depending on your preferences. We pride ourselves on providing our customers with

great rates with flexbile contracts to match. 01285 861310 or 07885 263726 or use our email contact form at the following link > Contact Us.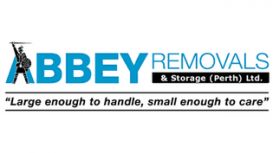 Abbey Removals provides you with a complete, door to door, move management service and we offer advice and guidance every step of the way. Whether you are moving house or office, locally, long

distance or to Europe, Abbey Removals will ensure that your goods arrive safe and secure.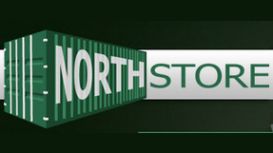 Northstore is a family run company providing a friendly and professional service for our customers. Operating from a half acre site close to the centre of Northallerton, within easy reach of the main

motorway networks, Northstore is ideally placed to cover a wide area across Yorkshire and the North East. Our self storage containers provide a secure, monitored facility for commercial and domestic users.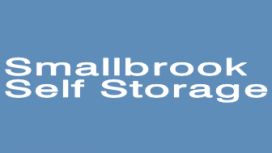 smallbrookselfstorage.co.uk
Small businesses - for example, builders, roofers, window installers, landscape gardeners, market traders, plumbers and electricians. Most types of storage catered for on a long or short term basis on

a secure site with CCTV coverage. Open 24 hrs 7 days per week.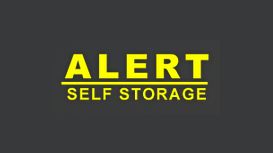 Alert Self Storage opened in 1987 - we are, in fact, Northampton's longest established self storage operator, offering up to 200 individual self-store units from a dedicated site in the heart of

Northampton. Our highly competitive rates mean you have found the most cost-effective way to store household and commercial goods at an easily accessible location, with free, unlimited access!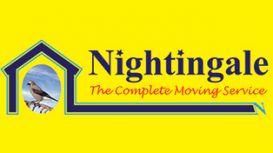 Nightingale Removals and Storage is the number one trusted removals firm in the South West offering professional moving services. As an established reputable family run company, we have been offering

only the very best in removals both nationally and internationally for generations. Using our professional expertise and top quality services, we will ensure your move runs smoothly, whether it is to a new home or office premise.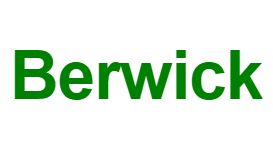 berwickandbordersstorage.co.uk
Great Location - High Level Security - Complete Service - Simple, Convenient Self Storage with 24hr access and 24hr CCTV. Ideally located just off the A1 (Berwick by-pass) We have the facilities to

allow you to store your goods for every situation, whether your are moving house or just need a little more space.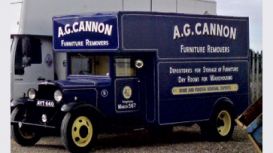 A. G. Cannon has a proven track record of a first class service for removals in Cambridge and around the world. Whether you are moving a few doors away, the other side of the world or just moving

house, office, multiples moves or even a factory move, our fully trained uniformed employed staff take pride.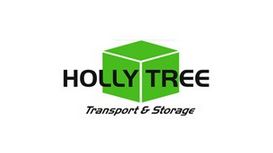 Everything we do is about injecting family values and friendly personal service into our monolithic industry. In a cast of thousands we aim to stand out from a faceless crowd. We do transportation and

logistics from one-off jobs, to long-term contracts and major exhibitions. From collection and delivery of urgent letters to high value goods, Holly Tree Transport has you covered. We aim to deliver a 5 star service on all local, national and European work.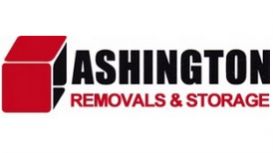 ashington-removals-storage.co.uk
We are a family-run business based in Ashington, Northumberland in the North East of England, offering removal and storage services. Ashington Removals & Storage are a family-run business based in

Ashington, Northumberland in the North East of England, offering removal and storage services.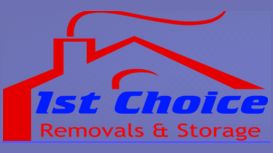 cheltenhamremovalservice.co.uk
Be it your house or business, all you need to do is contact Cheltenham Removal Company 1st Choice and we will take care of the rest for you. Just tell us what you're moving and when you want it moved

- our diligent specialists will make sure your belongings will reach their destination. Cheltenham Removal Company 1st Choice is the Cheltenham Removal Company that aims for your complete satisfaction. Cheltenham Removal Company 1st Choice is the complete removal option.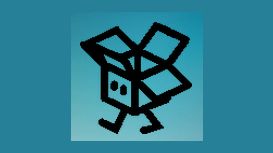 A huge thank you to Southdowns Storage. Such a friendly service. Everything was straight forward and flexible to meet my needs. It was a really convenient location and I was always confident of its

safety and security. May I take this opportunity to say how impressed I was with the containers? Our furniture was dry and clean and we were able to simply lift it out of the containers and place them in our home. I'd be happy to recommend your storage.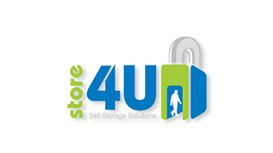 selfstorage-liverpool.co.uk
Whether you want to store goods or lease our work units, we can accomodate you short or long term. Our storage units are clean, watertight, lockable and come in a range of sizes - 8ft, 10ft, 20ft and

40ft. You have sole access to your individual unit, 24hrs, every day of the year!
---
Why you would need the help of a removal company? It is about time to move out of the house or the office. Quite surely, a moving out process is definitely a stressful period of your life with so many things to think of and consider. Add the equation all the stress of the moving in the process too. Well, expect it to be a lot of hassle, for sure. Therefore, the help of a reliable and reputable removal company is not just important, it can be life-saving. However, finding the best removal company is not necessarily lacking a bit of challenge and stress too. How could you be sure that the removal company you have hired will be reliable enough and will handle all your goods and valuables properly, with care and without breaking that vase that has been passed to the generations in your family for decades or the expensive full-size mirror you have purchased for a lot of money once you've been on a holiday in Italy? Well, you can't, at least if you have not followed the steps to finding the best removal company we are sharing with you below. Stay tuned for helpful ideas and recommendations on selecting a reliable removal company. We will help you learn how to choose a trustworthy removal company near you, how much the service of a removal company can cost, and some additional guidelines that will help you make the whole moving out and moving in a process much smoother.
Move Out on Your Own or Hire a Removal Company
You are probably wondering, wouldn't be a better idea to move out your home, flat, or office on your own and save some extra money or hire a removal company apartment or you are practically a minimalist with really small amount of staff, we strongly recommend you to choose the removal company. Yep, packing all your staff and everything you own may not sound like rocket science, however, believe us when we tell you that without the help of a removal company you have a month's worth of work in the best case. You should take out everything you own, declutter, pack and eventually hire a van to move all your items to the new place or make at least a few rounds with your own vehicle. Ok, this may not sound as stressful when it comes to small items like clothes, everything inside your kitchen cabinets, etc. However, what about all the furniture pieces you are taking with you? Indeed, moving out is a lot of hard work and you should be in your best physical shape and have enough free time. And even then you will find it to be a challenge and so stressful. So why not you opt for a reliable removal company that will do all the hard work for you? The workers of a removal company will know exactly how to pack all your staff in order to make sure they arrive in good condition, how to carry all items, how to ensure full safety.
How to Choose the Best Removal Company
Now, you want to start your quest for the best removal company by asking around your friends, relatives, and other people you know. Maybe someone has recently hired a removal company and they can recommend the service of such a removal company? Word-of-mouth is a powerful tool for finding a reliable and reputable removal company. In case then no one you know and can ask can recommend a removal company to you, make sure to check out recommendations and testimonials online. You will be able to get at least a general idea of what removal company you would like to hire and what removal company you will prefer to stay away from. Online directories are another great way and source of information for finding a removal company. A reliable online directory will provide you with the contact details and additional information of a trustworthy removal company you can hire near you.
Ask for an Interview with the Removal Company
Now, let's say you have narrowed down your choice to a few options of a potential removal company you would like to hire. How to make the final choice and make sure it is a choice you won't regret. Well, the best approach is to speak in person with the removal company representative before you finally decide to hire. Such an interview with the removal company will give you the opportunity to get the answers to all questions you may have, share your specific requirements if you have some, get a general idea of the removal company's service by the way they answer your questions and speak to you, understand more about the options they offer and if there are some special offers and discounts, learn more about the price of a service provided by the removal company and more.
How Much Does It Cost to Work with a Removal Company?
Now, every removal company will have its individual way to charge their clients and different prices of the service. A number of factors will determine the final price of a service and quote the removal company is going to provide you with. Usually, the key thing a removal company will consider when making a quotation is the number of items that have to be moved. Also, the distance travelled will be important to the removal company before they come up with the final price of a service. The size of the removal company crew needed for the process and the speed of packing will also affect the total cost of the removal company's service. A reliable removal company will explain their charges and the final price to you beforehand. If you have chosen the right removal company, they may also explain and offer some ways of lowering the final cost. A removal company may also offer an additional discount if you are able to provide your own packing materials and also help with the packing. Therefore, making sure you work with the right removal company is essential.
Move out on your own or hire a removal company
How to choose the best removal company
Ask for an interview with the removal company
How much does it cost to work with a removal company