Recommended Removal Companies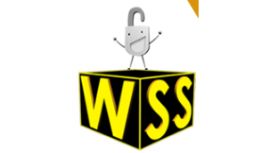 The WSS Box shop supplies a full range of packaging materials with fantastic on line discounts. Available on flexible contracts, these delightful and stylish Wolverhampton offices are set over 1 floor

and comprises floor space ranging from 180-250 sq ft of modern office.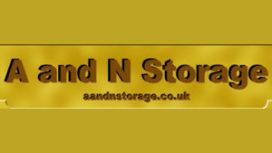 A and N Storage is a family-run enterprise based in Cockerham, near Lancaster. The Sutcliffe family has farmed in the area for over 40 years and have been at Tarn Farm for 10 years. The farm is

predominantly a sheep farm but other activities include an airfield for light aircraft and a club house for members. As an extension of these services at Tarn Farm we have decided to diversify further by offering general storage facilities housed in large buildings or containers.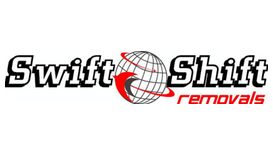 Swift Shift Removals in Northern Ireland are a specialist removals company offering domestic removals, commercial removals and storage services. Based in County Antrim, near Belfast, Northern Ireland

the company are ideally located to serve customers in Northern Ireland, offering a service for removals locally and nationally to England Ireland, Scotland and Wales.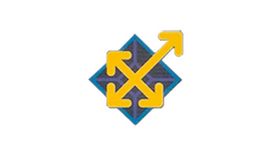 Above all else, Hughes Removals have experience. Established in 1948 we remain as committed to good old fashioned high standards as we were then and our philosophy has not changed. We are still a

local firm, serving local people at the best possible prices. We know that moving home or office is a major event in your life - and often a notoriously stressful one. We aim to reduce your stress with our friendly, professional and very efficient service.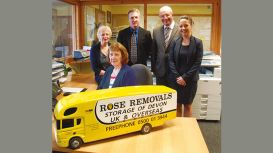 Rose Removals welcomes a new team specialising in piano moves - pictured here with their smart new lorry during a training session at Rose Removals head office. Welcome to the team. Now go out and do

your best work for our customers. We also have a full-size specialist team for moving larger pianos.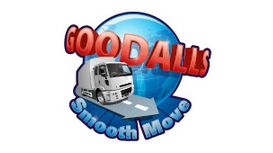 Goodalls Removals is a family run removal and storage company based in Roche, Cornwall. We are a dedicated and professional team with over 20 years experience we can guarantee you a 'smooth move'.

Whether you require a removal or storage we are here to guide you through it with our friendly team only a phone call away.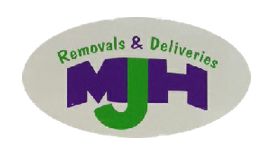 We are a local family run Removals, and Storage company based in Portsmouth, Hampshire. Established in 1996 it has been our goal to be the leading moving company in the area. We are committed to

providing the highest level of service combined with an affordable price, we treat every customer as an individual as we know that every home removal is different.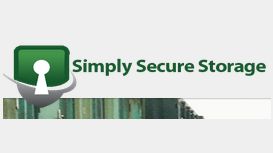 When you call Simply Secure Storage you can always speak to us personally. We are available at all times both in the evenings and at weekends, so do not hesitate to ring us at any time. If you need

advice on your storage needs we are very happy to help and we are very willing to visit your home or office to assess your requirements, we do not charge for this service. Many people like to visit our storage centre to see where their valuables are going to be kept.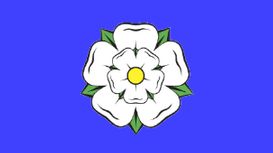 northyorkshireremovalsandstorage.co.uk
North Yorkshire Removals and Storage specialise in domestic and commercial removals in the Leeds and York Areas. The removal service we offer stretches nationwide and we also work overseas with

specialist operations in Southern Spain, France and Portugal.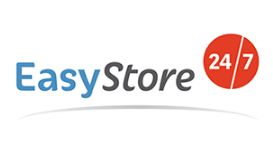 At Easy Store 24/7, we offer a simple and immediate solution to all your storage problems. Our sites in Norwich, Ipswich and Colchester house individual steel storage units in self-contained

compounds, which are security-fenced and under 24-hour CCTV surveillance at all times. Vehicular access to the security-fenced sites is through an electronically controlled gate with "swipe key" entry. All units are individually locked and each site benefits from full-time floodlighting.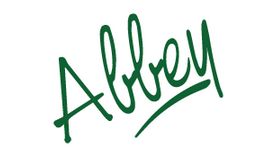 abbeyremovalsandstorage.co.uk
For removals Birmingham and removals sutton coldfield come to Abbey, No.1 for House Removals and Office Removals in Sutton Coldfield, Four Oaks, Streetly, Erdington, Great Barr, Tamworth & Lichfield

areas. We will make your Home or Office move an enjoyable, stress-free experience!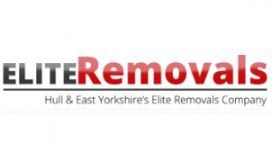 As well as offering our removals services to the local population, 'Elite Removals' also provides our expertise removals service to National sector and also accommodate International Removals, by

working in conjunction with other well established businesses, helping provide customers with a Local/National/International Removals Service, satisfaction guaranteed. With 2 separate Storage Facilities in Hull, "Elite Removals" is definitely the premier choice in the whole of Hull & East Riding.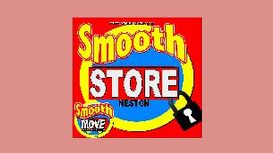 Smooth Store NESTON offers easy access drive up Self Storage facilities in our great new secure Warehouse. Based on standard Removals containers with easy open doors, this is an economical, safe and

incredibly convenient system. No long corridors at Smooth Store! You back up right onto the containers, reducing loading and unloading massively!.more below. Smooth Store Neston details: This insulated, newly-built facility offers superb storage at great rates.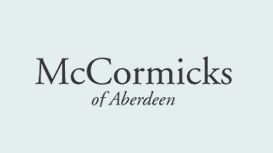 McCormicks of Aberdeen provide local, national and international removal services using our own vehicles throughout the UK and to European locations. As part of the GB Liners' Group, we have premises

in ten other UK locations. We pride ourselves on our long serving, fully trained, professional staff, our comprehensive fleet of modern vehicles of varying sizes and capabilities and a wide range of specialist moving equipment.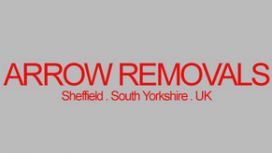 Arrow Removals offer a bespoke removal and storage service for the home owner moving house. CCTV (for your piece of mind). Performing removals, relocations, piano removals around South Yorkshire

including Sheffield, Doncaster, Chesterfield, Rotherham, Barnsley.
---
Why you would need the help of a removal company? It is about time to move out of the house or the office. Quite surely, a moving out process is definitely a stressful period of your life with so many things to think of and consider. Add the equation all the stress of the moving in the process too. Well, expect it to be a lot of hassle, for sure. Therefore, the help of a reliable and reputable removal company is not just important, it can be life-saving. However, finding the best removal company is not necessarily lacking a bit of challenge and stress too. How could you be sure that the removal company you have hired will be reliable enough and will handle all your goods and valuables properly, with care and without breaking that vase that has been passed to the generations in your family for decades or the expensive full-size mirror you have purchased for a lot of money once you've been on a holiday in Italy? Well, you can't, at least if you have not followed the steps to finding the best removal company we are sharing with you below. Stay tuned for helpful ideas and recommendations on selecting a reliable removal company. We will help you learn how to choose a trustworthy removal company near you, how much the service of a removal company can cost, and some additional guidelines that will help you make the whole moving out and moving in a process much smoother.
Move Out on Your Own or Hire a Removal Company
You are probably wondering, wouldn't be a better idea to move out your home, flat, or office on your own and save some extra money or hire a removal company apartment or you are practically a minimalist with really small amount of staff, we strongly recommend you to choose the removal company. Yep, packing all your staff and everything you own may not sound like rocket science, however, believe us when we tell you that without the help of a removal company you have a month's worth of work in the best case. You should take out everything you own, declutter, pack and eventually hire a van to move all your items to the new place or make at least a few rounds with your own vehicle. Ok, this may not sound as stressful when it comes to small items like clothes, everything inside your kitchen cabinets, etc. However, what about all the furniture pieces you are taking with you? Indeed, moving out is a lot of hard work and you should be in your best physical shape and have enough free time. And even then you will find it to be a challenge and so stressful. So why not you opt for a reliable removal company that will do all the hard work for you? The workers of a removal company will know exactly how to pack all your staff in order to make sure they arrive in good condition, how to carry all items, how to ensure full safety.
How to Choose the Best Removal Company
Now, you want to start your quest for the best removal company by asking around your friends, relatives, and other people you know. Maybe someone has recently hired a removal company and they can recommend the service of such a removal company? Word-of-mouth is a powerful tool for finding a reliable and reputable removal company. In case then no one you know and can ask can recommend a removal company to you, make sure to check out recommendations and testimonials online. You will be able to get at least a general idea of what removal company you would like to hire and what removal company you will prefer to stay away from. Online directories are another great way and source of information for finding a removal company. A reliable online directory will provide you with the contact details and additional information of a trustworthy removal company you can hire near you.
Ask for an Interview with the Removal Company
Now, let's say you have narrowed down your choice to a few options of a potential removal company you would like to hire. How to make the final choice and make sure it is a choice you won't regret. Well, the best approach is to speak in person with the removal company representative before you finally decide to hire. Such an interview with the removal company will give you the opportunity to get the answers to all questions you may have, share your specific requirements if you have some, get a general idea of the removal company's service by the way they answer your questions and speak to you, understand more about the options they offer and if there are some special offers and discounts, learn more about the price of a service provided by the removal company and more.
How Much Does It Cost to Work with a Removal Company?
Now, every removal company will have its individual way to charge their clients and different prices of the service. A number of factors will determine the final price of a service and quote the removal company is going to provide you with. Usually, the key thing a removal company will consider when making a quotation is the number of items that have to be moved. Also, the distance travelled will be important to the removal company before they come up with the final price of a service. The size of the removal company crew needed for the process and the speed of packing will also affect the total cost of the removal company's service. A reliable removal company will explain their charges and the final price to you beforehand. If you have chosen the right removal company, they may also explain and offer some ways of lowering the final cost. A removal company may also offer an additional discount if you are able to provide your own packing materials and also help with the packing. Therefore, making sure you work with the right removal company is essential.
Move out on your own or hire a removal company
How to choose the best removal company
Ask for an interview with the removal company
How much does it cost to work with a removal company