Recommended Removal Companies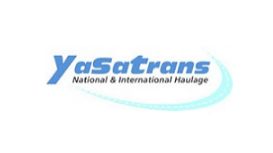 Here at Metafores.co.uk we aim to be the number one company for Transport, Storage, Removals services for Greek and Cypriot students living in the UK. Established by Panos Giantzides in 2002, we have

been serving our customers for over 10 years and we have become very good at what we do. Our reputation combined with our competitive prices means that we have been the preferred company for the above services to Greek and Cypriot students living in the UK.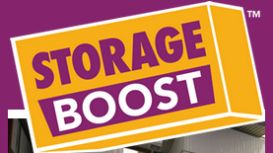 Thank you for your enquiry, a Storage Boost 'Storage expert' will contact you within one hour during office hours Monday to Saturday to advise you of the best solution for you (24 hours outside of

office hours). In the meantime we've emailed you some further information about Chester's number one Self Storage Centre.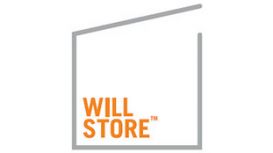 Simply decide the size of unit which best meets your needs (and we help you decide what will work best for your individual storage requirement), the length of storage you need and we'll ensure you get

the best storage solution available, in a easy to access location and at an affordable price. Call 01535 691990 to discuss your self store and secure storage requirements with a professional.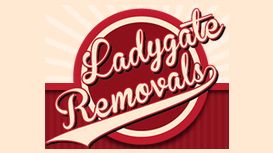 Moving house is one of the most stressful things to do these days. It's hard to fit such a big operation into our busy lives! With this in mind we've created Ladygate Removals. A Beverley and Hull

removals company that takes the old fashioned approach. Proper quotes, professional service, and personal touches (we can even make your bed!). We have designed this website to assist you at every step of the way, including a quick-quote system and helpful download of moving tips.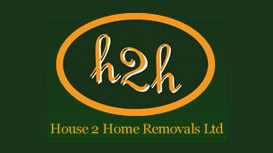 House 2 Home removals offer every aspect of a reliable and cost effective removal service. We operate throughout the UK and Europe and our base near Bicester, Oxfordshire. As a family run business we

are equipped to offer you a fast and friendly unrivalled service whilst being small enough to still care.
Olympian Rmovals and Storage specialises in providing a comprehensive home and business removal service tailored to the specific requirements of discerning clients. Our 'Intensive Care' Policy

ensures your valuable and cherished items are fully protected during loading, transit, storage and relocation using the very latest protective materials and techniques.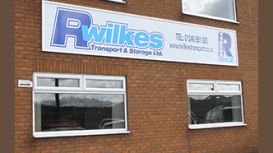 From this the company expanded rapidly. During the early year of 2006 a contract was secured for the distribution of fixture and fittings of all hospital, health centres and dental practice

refurbishment equipment, expanding the company further in its fleet size. During the latter part of the year 2006 a second contract was secured for distribution to the building trade.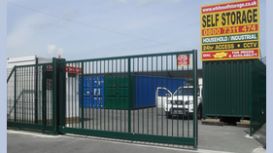 White Self Storage is a North Wales and Cheshire based firm offering 24 hours a day, 7 days a week access to top of the range storage containers. Using the very latest in security technology, each

site is set up offering the ability to access without the need for an appointment or member of staff present. We have six sites, spread across North Wales and Cheshire, North West England, each catering for both Commercial and Household needs.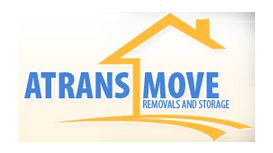 Atransmove is a family run business established in 2003 that specializes in domestic and commercial removals covering the whole of the UK and Europe. We cover removals in Royston, removals in

Cambridge, Stevenage, Hertfordshire and all surrounding areas. With our many years of experience in the removals business, we deliver a professional moving service with a personal and friendly touch. Our many customers have commented on our relaxed but professional approach when carrying our removals.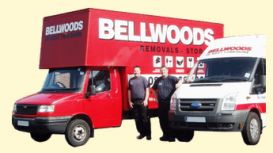 Established in 1975, Bellwoods Removals of Huddersfield have grown in to a very well known and respected piano and household removal company, offering Secure Storage. We are approached by Rival Media

who were looking for a company to assist with filming and removals for 'The Peoples Rainforest'.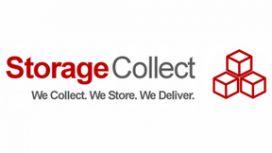 With StorageCollect your collections and returns are usually (dependent upon area) assigned time windows, so you don't have to wait in all day. Use your StorageCollect account to arrange doorstep

collections and returns in just a few clicks online. No more van hire, traffic jams, inconsiderate storage neighbours, crowded aisles, dark industrial estates, or forgotten entrance codes.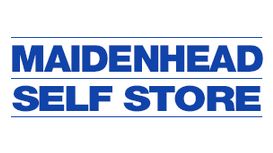 We started back in 1973 as Jayes of Maidenhead, the Removals and Storage company. Since then we've grown and moved to our current, purpose built storage unit. 40 years of experience means that we are

uniquely placed to answer any questions you might have about storage. We know you've got more important things to worry about than how to pack, stack and store your belongings securely so we're here to advise and assist you every step of the way.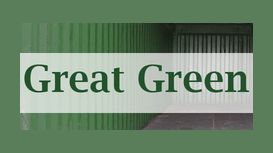 Convenient storage based in the centre of Droitwich, Worcestershire within 1 mile of junction 5 off the M5 GREAT GREEN STORAGE offers 2 sizes of containers, Full Size and Half Size. Secure site CCTV,

your own lockable unit with your own key just drive up any time 24 hours per day and access your unit to deposit or remove goods.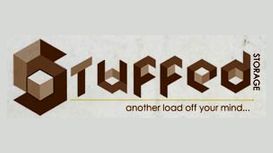 For whatever reason that you decide to use storage, Stuffed is here to provide the cost effective, efficient and stress free service that our customers come to expect. Our experienced drivers and

loaders will carry all your goods to and from the van to ensure the safest delivery, unlike most companies this part of our service is free of charge!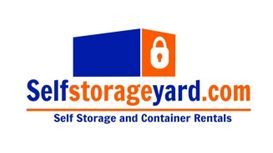 Selfstorageyard.com is located on the Clarence Industrial Estate, Whittington Moor, Chesterfield, S41 9AT. Our family owned storage company has over 35 years experience in providing storage solutions

to many industries. We're experts in the storage industry with 12 large units in Chesterfield, 30 containers, and over an acre of vehicle storage space.
---
Why you would need the help of a removal company? It is about time to move out of the house or the office. Quite surely, a moving out process is definitely a stressful period of your life with so many things to think of and consider. Add the equation all the stress of the moving in the process too. Well, expect it to be a lot of hassle, for sure. Therefore, the help of a reliable and reputable removal company is not just important, it can be life-saving. However, finding the best removal company is not necessarily lacking a bit of challenge and stress too. How could you be sure that the removal company you have hired will be reliable enough and will handle all your goods and valuables properly, with care and without breaking that vase that has been passed to the generations in your family for decades or the expensive full-size mirror you have purchased for a lot of money once you've been on a holiday in Italy? Well, you can't, at least if you have not followed the steps to finding the best removal company we are sharing with you below. Stay tuned for helpful ideas and recommendations on selecting a reliable removal company. We will help you learn how to choose a trustworthy removal company near you, how much the service of a removal company can cost, and some additional guidelines that will help you make the whole moving out and moving in a process much smoother.
Move Out on Your Own or Hire a Removal Company
You are probably wondering, wouldn't be a better idea to move out your home, flat, or office on your own and save some extra money or hire a removal company apartment or you are practically a minimalist with really small amount of staff, we strongly recommend you to choose the removal company. Yep, packing all your staff and everything you own may not sound like rocket science, however, believe us when we tell you that without the help of a removal company you have a month's worth of work in the best case. You should take out everything you own, declutter, pack and eventually hire a van to move all your items to the new place or make at least a few rounds with your own vehicle. Ok, this may not sound as stressful when it comes to small items like clothes, everything inside your kitchen cabinets, etc. However, what about all the furniture pieces you are taking with you? Indeed, moving out is a lot of hard work and you should be in your best physical shape and have enough free time. And even then you will find it to be a challenge and so stressful. So why not you opt for a reliable removal company that will do all the hard work for you? The workers of a removal company will know exactly how to pack all your staff in order to make sure they arrive in good condition, how to carry all items, how to ensure full safety.
How to Choose the Best Removal Company
Now, you want to start your quest for the best removal company by asking around your friends, relatives, and other people you know. Maybe someone has recently hired a removal company and they can recommend the service of such a removal company? Word-of-mouth is a powerful tool for finding a reliable and reputable removal company. In case then no one you know and can ask can recommend a removal company to you, make sure to check out recommendations and testimonials online. You will be able to get at least a general idea of what removal company you would like to hire and what removal company you will prefer to stay away from. Online directories are another great way and source of information for finding a removal company. A reliable online directory will provide you with the contact details and additional information of a trustworthy removal company you can hire near you.
Ask for an Interview with the Removal Company
Now, let's say you have narrowed down your choice to a few options of a potential removal company you would like to hire. How to make the final choice and make sure it is a choice you won't regret. Well, the best approach is to speak in person with the removal company representative before you finally decide to hire. Such an interview with the removal company will give you the opportunity to get the answers to all questions you may have, share your specific requirements if you have some, get a general idea of the removal company's service by the way they answer your questions and speak to you, understand more about the options they offer and if there are some special offers and discounts, learn more about the price of a service provided by the removal company and more.
How Much Does It Cost to Work with a Removal Company?
Now, every removal company will have its individual way to charge their clients and different prices of the service. A number of factors will determine the final price of a service and quote the removal company is going to provide you with. Usually, the key thing a removal company will consider when making a quotation is the number of items that have to be moved. Also, the distance travelled will be important to the removal company before they come up with the final price of a service. The size of the removal company crew needed for the process and the speed of packing will also affect the total cost of the removal company's service. A reliable removal company will explain their charges and the final price to you beforehand. If you have chosen the right removal company, they may also explain and offer some ways of lowering the final cost. A removal company may also offer an additional discount if you are able to provide your own packing materials and also help with the packing. Therefore, making sure you work with the right removal company is essential.
Move out on your own or hire a removal company
How to choose the best removal company
Ask for an interview with the removal company
How much does it cost to work with a removal company