Based in Ashford, we offer homeowners and businesses across Kent, the South East and London the very best in house, office and school removals. Established in 1941, we've brought the highest standards

in moving house and office relocation services for over 70 years. Offering unrivalled experience and expertise, we help people and businesses from across Kent and London move to anywhere in the UK and Europe.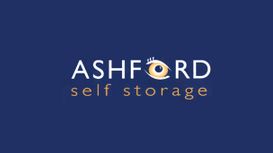 At Ashford Self Storage we continually work to provide the ideal solution to any storage problem you may have, domestic or commercial. Conveniently located on the A28 (next to Renault garage), we

provide quick, easy access to 500 individually built steel storage rooms so, whether storing a few small items or the contents of an entire house, we will be sure to provide you with a complete storage package tailored to your every need. Compass Moving Services Ltd are a well-established family-owned company in Kent, specialising in UK & European removals, storage and shipping. Please visit the website or call 01580 754391 to find

out more. Compass Moving Services are a well established family owned company who are leading specialists in Kent removals & European removals, storage and shipping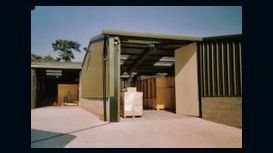 Matthew Lambourne comes from a business background of buying and selling containers, so he could see the potential in providing storage facilities for businesses and individuals. He set up

Robertsbridge Container Storage Ltd in the year 2000 at The Mill in Robertsbridge and then moved the business to Johns Cross Farm, just outside Robertsbridge towards Hastings, on the A21.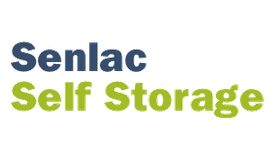 Senlac Self Storage offer flexible, secure and cost efficient storage solutions for domestic and business customers. We have a range of options to suit every need, from our smallest Senlac Pods (15

sqft), up to our largest heavy duty steel containers (160 sqft). All storage options are located inside our cctv secure 22,000 sqft weatherproofed premises. All Senlac Pods are secure with the larger containers secured by heavy duty padlocks for maximum protection.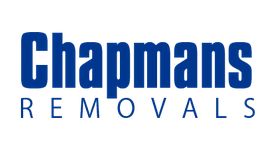 Call in a family-run business for help from specialist piano transporters. Chapmans Removals of Hastings, East Sussex, are the home movers of choice in the local area, providing domestic removals and

other services. With our personal and friendly approach, we give great customer service, and we are also competitively priced. Come to Chapmans Removals when you want a great deal on getting your items to where they need to be.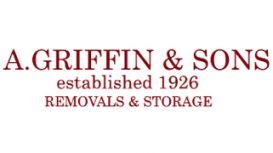 A Griffin & Sons was established in 1926 by Albert Griffin and is still a family run business. We have a wealth of experience in all aspects of domestic and office removals, also antique, fine art and

piano transportation. Our friendly helpful efficient uniformed staff will do everything to ensure your move goes smoothly. We offer various packing services and also supply materials for you to pack if you prefer to do this yourself.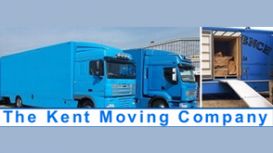 The Kent Moving Company has over 25 years of experience in the Removals & Storage industry, so you can rely on us to get you moved to your new home with full Satisfaction. With our specialist

vehicle's and trained friendly staff you'll wonder why you ever considered doing it yourself. Whether your moving a few items or your entire home around the corner or across Europe, The Kent Moving Company is here for you.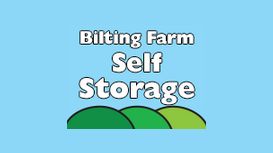 We are a convenient distance from both Ashford ( 4 miles) and Canterbury (9 miles) on A28, near Wye. All areas are safe and secure; monitored by CCTV, with swipe card access to storage rooms. Each

room is secured with your own padlock to which only you have the key.