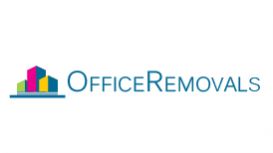 Moving a business is a challenge as and for a lot of people a stressful event. Though there are some that enjoy the nomadic way of moving to new places, for a lot of us it is just hard work and a challenge. When you are on the move you need to be prepared in advance and have a plan of how you are going to do it. For most, it means hiring a professional commercial removals company who will have experience and know-how to do the relocation.
Office Removals can assist with moving the contents of a home or workplace there is without a doubt a lot to do. You need to set aside time to plan as to when moving a business it involves some big disruptions. Hiring a professional office removals service will help organise the move with the minimum disturbances to your business. It is essential you contact our experts and get the date set for the move so contact us 020 8746 4513. We can do our best to get you moved on time and as quickly as possible. You can rely on our team of movers to do a first-class moving service with care and caution.
When moving to a busy office you need to hire the professionals. Business relocations take a lot of planning and need to be started in advance. Hiring an experienced business removals service you will get all the help you need. You have the option to hire extra help with employee relocation, so making it a less stressful event for all involved. All of our office removals services are done to fit in with your busy life. Our services are affordable and within your budget.
We will try to arrange the move when you are less busy, either during a holiday or weekend. We know that time is money and you want the least amount of closure as is possible. Our expert movers can assist with the safe packing, and supplying the packing materials, the delivery and unpacking. You can leave the entire move in our safe hands. We guarantee all of our business relocation services. You can trust us to get the move done competently and efficiently. You can browse our informative website for more details about our excellent services. Nothing is too much for us; we can move to a small office to a large corporate business. We have the skill and knowledge to move all types of businesses.
---
Reviews and Ratings
We do not have any reviews about Office Removals available right now.