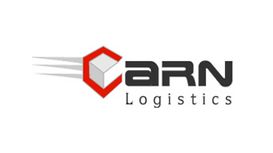 This statement outlines our commitment to customers, the environment, our employees and the communities within which we operate.
Our customers are our priority. Our customer relationships are based on the values of honesty and integrity. We will not engage in unethical advertising, marketing and sales practices. We will listen to customers to enable us to improve our service delivery.
We recognise that operating in the transport sector we have a significant part to play in reducing our negative impact on the environment. We carefully plan and model our trunking schedules to achieve route optimisation, the best use of our available resources and reduce our Co2 emissions. We use modern aerodynamic fuel-efficient vehicles that are regularly maintained and serviced. We are supporting the Department of Transport by participating in a 10-year pilot scheme trialling extended length trailers. The test vehicles are independently monitored over the course of the programme to log carbon emissions and safety records.
We are committed to a waste recycling scheme, this includes shrink wrap, paper, cardboard, scrap metal and ink cartridges. All employees are trained and compliant in actively ensuring recyclable products are discarded appropriately. Unusable wooden pallets are provided to a third party company for chipping and recycling. Our premises are fitted with energy-saving light bulbs and sensor lighting to minimise energy usage, in addition, we use hand dryers as an environmentally friendly alternative to paper towels.
Reviews and Ratings
We do not have any reviews about APC Overnight available right now.